ABOUT G5
A highly diversified and just plain fun group of individuals.
G5 specializes in digital marketing for real estate companies.
It's all we do: We are marketing experts, close to our customers, and technology-driven to deliver the best results in our industry. 
G5 empowers businesses to market with confidence and improve marketing ROI. Our team of industry and digital marketing experts tailor strategies to drive results on the G5 Marketing Cloud platform. From lead generation to branding and conversions, G5 is the leading digital marketing solution for businesses that want to be in control both today and into the future.
Average customer retention rate
94%
Number of employees that call themselves G5'ers
225
Years on Deloitte's list of fastest growing technology companies
5
Number of tail waggers that roam the office
55
Proud to be a Premier Google Partner.
The Google Partner Program connects Google's trusted and experienced AdWords partners with small- and medium-sized businesses that want expert help in creating, managing and optimizing their online advertising campaigns. In addition to in-depth AdWords expertise, PSPs provide full-service campaign management, detailed reporting, one-on-one customer support, and broad marketing guidance to help advertisers make the most of their campaigns.
Premier Google Partners meet Google's highest standards and criteria for qualification, transparency, and customer service, which includes completing extensive Google product and account management training. This ensures they can provide small businesses with the most effective AdWords advertising solutions.
Learn more about G5's Advertising Solutions.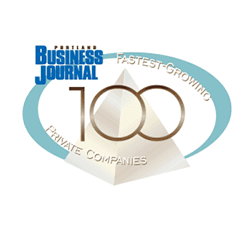 Core Values & Culture
We were founded in 2005 with one thing in mind — improving return on investment on digital marketing spend while increasing our customer's net operating income — and we haven't wavered from that commitment. Our original focus was search marketing, but our focus now spans the entire digital journey with best-of-class solutions for sites, search, social, and advocacy.
Today we have over 200 employees who have been trained to think like owners and operators in your market. Because of that, we have achieved an average customer retention rate of 94%. We are proud of that because that means our customers are happy and their businesses are thriving. In addition to being a customer obsessed organization, we embrace core values that define our organizational culture.
Dare to Delight
Make a Difference
Change the Game
Do the Right Thing
Kill It