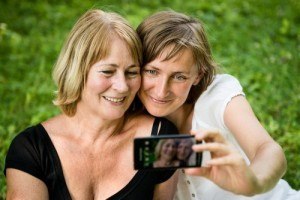 How Instagram and Worldcam can change the way people find rental properties online.
Worldcam, a new web-and location-based Instagram search, makes it easier than ever for people to find apartment, neighborhood and city snapshots taken by smartphone-using residents.
Instagram has been a social media breakout star for more than 80 million camera-equipped smartphone users around the world, making it a unique tool for rental property owners and marketers alike. However, the app's search capabilities have often left something to be desired.
Through Instagram, which is available for free in the Apple App Store and Google Play, #hashtags have functioned as the primary search tool. But Worldcam, the latest Instagram searching platform, has recently been developed and is expected to change the way people search the social network's pictures, according to PCWorld. Not surprisingly, it may also have an affect on how web-connected prospective renters find their next apartment or rental unit.
Worldcam, whose slogan is "The best way to find the latest Instagram photos from around the world, or around the corner," enables people to search for photos of just about whatever they want, wherever they want. Whether they want to see photos that people have posted of their actual rental units, local attractions or general commentary of what their neighbors are doing, most of it can be searched for and found in Worldcam.
The latest local search-centric site may have a positive and negative effect on Instagram users with geotagging enabled on their smartphones as they use and upload photos in the app. On the positive side, rental property owners and marketers may create their own Instagram account, enable geotagging and take attractive property photos for searchers to find.
A downside may be that people could find non-ideal photos that could potentially deter them from renting from a specific space, whether they come across unflattering photos of the property or residents who don't seem to share the same ideals or lifestyle.
Worldcam is very new, so it's likely that the searching technology will evolve as more users and prospective renters discover the website and the Worldcam developers make feedback-based changes.
---
Brought to you by G5, the leading provider of Digital Experience Management (DXM) software and services in the property management sector