Don't go at it alone.
Today's marketing requires a team of experts to navigate through the always changing landscape to ensure your business is getting the best results for your marketing spend. We make it our business to be your trusted marketing partner.
Not only will you have a Client Success Manager assigned to you but a full team of Google Certified experts driving and optimizing your digital strategies. Our experts analyze research while conducting tests internally so our clients can keep up with Google's frequent changes. We start your journey in Professional Services to expertly implement your website guided by the latest research in conversion-centered design, usability, and user experience best practices.

Ready to Market with Confidence?
Finding a new marketing partner doesn't need to be overwhelming. Let us help take care of some of the many hats you wear in your job.
Expert guidance every step of the way.
We know you are busy in your job and often a website transition or redesign can feel like a burden. We make this process easy by assigning you dedicated experts throughout our partnership.
Professional Services
Our highly skilled Professional Services team will guide you through product implementation and launch. Starting with a project manager who brings forward a proven methodology to make the process of transitioning and redesigning your websites both fast and easy. Our web content and quality control specialists take care to expertly build and test all aspects of your website. So you can rest assured your prospects will have a great user experience and leads will land at your doorstep.
Client Services
Your Client Success Manager (CSM) is your collaborative marketing partner, working with you to understand your business objectives and optimize your company's digital performance. Keeping a close eye on performance, trending, and data, your CSM is always on the lookout for performance enhancement opportunities. Working alongside SEO, digital, and content strategy experts, CSMs are your quarterback geared for success.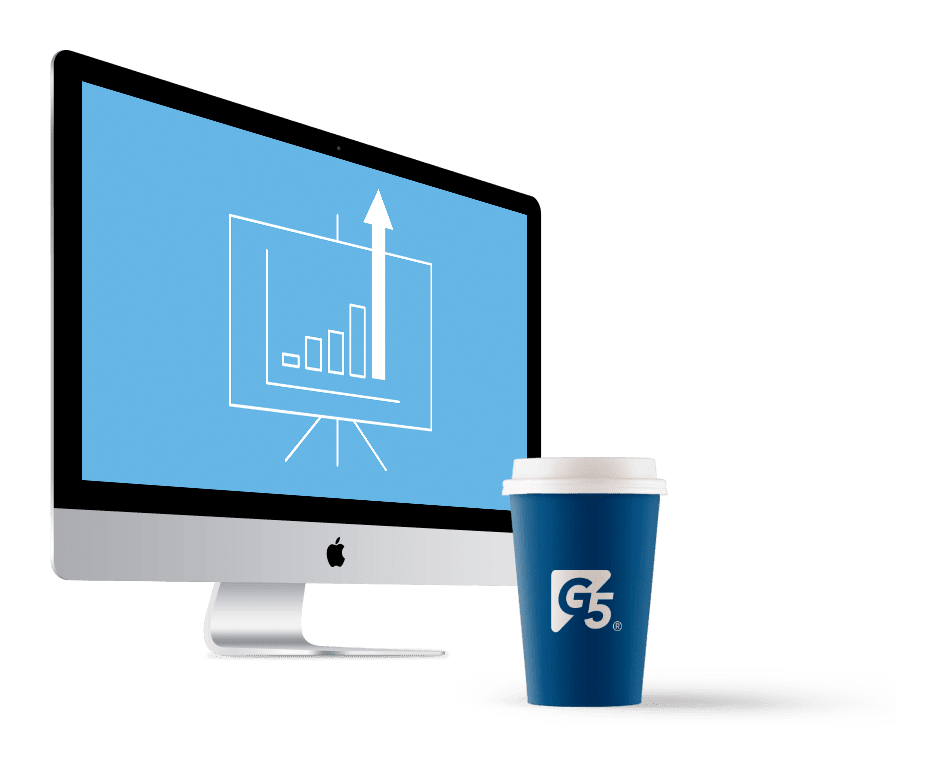 Driven by data.
Quarterly Performance Review
Hitting your NOI and ROI objectives isn't a gut instinct anymore. G5 prides itself on being data driven. In addition to ongoing account management, your CSM conducts a quarterly review that dives into your G5 dashboard, analytics, reputation, and industry trends to make performance recommendations to ensure that you're hitting all business objectives.
Data + Context = Actionable Insights
Data is only as good as the experts reading the story. Finding the locations that are trending in the wrong direction and bringing them to your attention is what our team excels at. We bring you actionable insights so you can drive your business with data.