LEADERSHIP
Blazing the trail.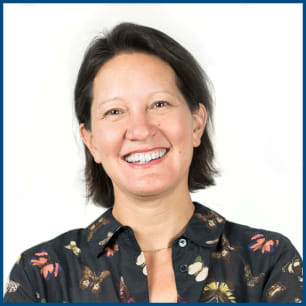 TANYA CAPUANO
Chief Financial Officer
Tanya joined G5 in 2017 and brings with her 20+ years of broad finance expertise at leading software and services companies in Silicon Valley. Most recently, Tanya was Vice-President of Finance at Intuit, where she helped drive double digit revenue growth for several of Intuit's SaaS businesses including QuickBooks, Mint and QuickBase. She also has a strong background in mergers and acquisitions and was a leader in both Intuit's and Hewlett Packard's corporate development and strategy organizations. Prior she was a management consultant at CSC and did a stint in investment banking at Morgan Stanley. Tanya has her BA in Economics, an MA in Education and an MBA all from Stanford University.
Tanya lives in Bend with her husband, Mike and two teenagers. As a family, they embrace the great outdoors and can be found mountain biking, skiing and running the endless trails nearby.