G5 builds brands, not just websites.
We believe in more than just building websites. G5 showcases your brand in responsive, cutting-edge, and engaging designs that are optimized for any device. We deliver you a website that reflects and extends your brand, engages users with your tone of voice and imagery, and converts them through various strategies—from navigation structure, to SEO, to speed.

Convert and impress with G5 websites.
As your most important digital asset, your website must represent your brand while engaging and converting prospective customers.
Responsive website designs that convert.
At this stage in the game, responsive websites are the norm. We were first in our markets to provide responsive functionality nearly five years ago—even before Google announced a preference for it—and we continue to stay ahead with the latest technical advancements to ensure quick user interaction and conversion. G5's state-of-the-art responsive technology provides users with the right information at the right time, on any device, starting with mobile first.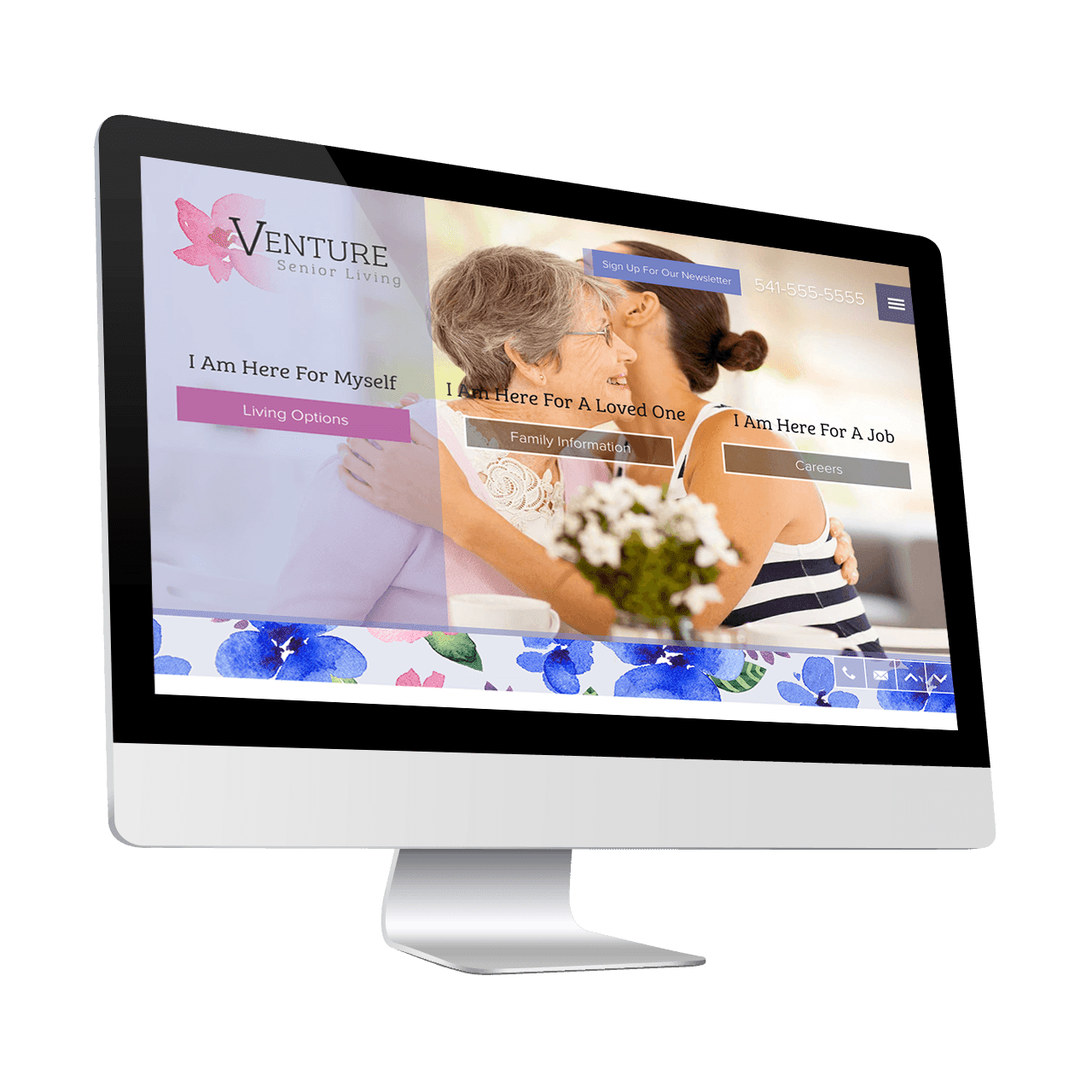 Designs crafted from our conversion-driven approach
G5 Themes: An ever-changing collection of designs are at your fingertips. Our industry-influenced designs are built with the most flexible framework. Flexibility gives you options to change layouts, colors, and access a growing library of widget functionality. Represent your brand in sophisticated designs and stand out from the crowd. Our team can lead you through our proven path or get you live even faster with our streamlined path. The choice is yours.
Designs developed for your customer goals
Custom Themes: Work with G5's Creative Services to custom design your website to meet your business objectives and extend your brand. Custom Themes are built upon G5's flexible framework, giving you access to industry-specific functionality. G5 offers full service, from strategy to execution, and can extend our services into deeper competitive analysis and brand identity.
More than just a pretty face.
Our designs perform.
Speed Optimization
Includes loading the most important aspects of your website first, so users stay put. Scalable flat file architecture results in no server calls and is delivered as a cloud service so you can handle large traffic volumes.
Integrations
Give prospective customers what they want: a view into available inventory directly from your backend system and current pricing and specials so they can make an informed purchase decision. Who does G5 Integrate with?
Conversion Designed
Websites that are guided by our own Conversion Rate Optimization (CRO) team, delivering results by leveraging actionable industry insights from more than ten years of proprietary G5 conversion data.
Modern Design Trends
Animation and movement have taken hold as the latest in modern design trends. G5's movement and animation, used selectively, can enhance your website experience and drive user engagement while still loading extremely fast.
Search Optimized
Each website starts with a search engine optimized (SEO) foundation based on the latest strategies. We partner with you to understand the unique qualities of each location, driving highly qualified traffic to your communities.

Speed to Market
G5's expertise in driving portfolio solutions provides operational efficiencies calibrated for multi-location businesses. Add locations to your portfolio in days, not months. Our scalable platform is designed for your rapidly changing business.

CMS ease at your fingertips.
Our Content Management System (CMS) provides you with the power to edit and evolve your website to meet your customer's needs with ease. Easily customize each location's website to reflect your brand and customer needs.
Add or edit new pages
Publish new blog posts
Publish new calendar events
Optimized websites that convert.

We design based on facts.
Conversion is your primary goal, so we improve the rate at which your website visitors become leads—to improve your ROI while also reducing your cost per acquisition. Conversion rate optimization (CRO) influences our designs based on insights from more than a decade of proprietary industry data, analysis, insights, and testing.
G5 is the only digital marketing solutions provider with this depth of industry-specific data and experience to optimize and customize your digital strategy. From A/B testing, user behavior tracking, to conversion path analysis and more, our goal is to improve your conversion rates.
We do it all.
Hosting
Backend System Integrations
Social Links
Live Chat
Floor Plans
Calls-to-Action
Residential Portal Link
Inventory Search on Corporate Website
Custom Offers
Optimized Mobile Device User Experience
Top Google Usability Score
Featured Resident Reviews